Specialised Kinesiology Testing at
Family Health Professionals Helensvale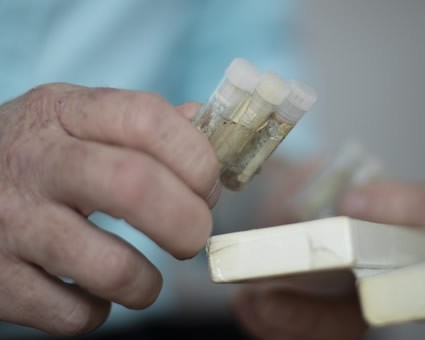 In this day and age, most of us, if not ourselves, know someone we are close to that has some degree of food allergy. More so, many of our own patients come to us with symptoms that point to a food allergy that hasn't been previously diagnosed, which may include:
Bloating and headaches
Irritability
Hot flushes and mood swings
Skin eruptions
Learning difficulties
Childhood illnesses
Menstrual and fertility problems
Behavioural issues
At Family Health Professionals Helensvale, we want your body to function as best as possible, and that means taking a look at what helps it to work properly and what can cause dysfunction. Our team is happy to offer food sensitivity testing for patients of all ages known as an Ecology Test.
Why Food Nutrient and Allergy Testing?
Dr Luke Hennessy, Chiropractor has been using this efficient and non-invasive testing protocol for over 20 years with proven positive results. He uses a Kinesiology-based technique to specifically test your body's response to hundreds of common foods and chemical deficits and excesses. From these results Dr Hennessy can specify a tailored nutritional set of guidelines that your body requires for optimum health and to eliminate and eradicate symptoms of poor health.
Book Your Food Sensitivity Test Today
Find out what food sensitivities may be causing your body to work overtime. Contact Family Health Professionals Helensvale to schedule your consultation and test. We look forward to assisting you live a healthy and happy life.
CONTACT US »

Allergy Testing Helensvale, Gold Coast, Pacific Pines, Maudsland, Oxenford QLD | (07) 5519 4500