Chiropractic Care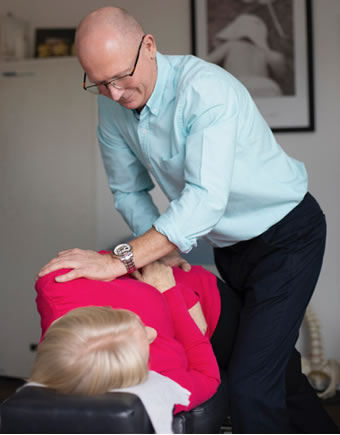 Our chiropractor Dr Luke Hennessy offers a wide variety of specialised chiropractic adjustment methods for patients of all ages. Whether you're seeking care for yourself, a grandparent, your children, during your pregnancy, or for a sports injury, we're confident in our abilities to help you feel better and heal better.
Restoring Your Foundation
Helensvale Chiropractor Dr Hennessy believes in looking at your spinal concerns from a biomechanical standpoint to improve your function naturally. Best of all, your care is completely tailored to your specific needs—we know that each patient is different, and your body deserves care that is designed specifically for your needs. With 25 years of experience, Dr Hennessy offers a range of techniques for each patient including:
Diversified Technique: After identifying which vertebrae have lost their normal motion or position, a specific manual thrust is applied to free up "stuck" spinal joints.
Activator Technique: This is a system of spinal evaluation combined with a handheld adjusting instrument that delivers a consistent, low-force thrust.
AK Applied Kinesiology: Testing the strength of specific muscles of your body helps us find the structural, chemical and mental problems and monitor your results.
Thompson Technique: Thompson Terminal Point is a system of analysis and a special table that reduces the amount of energy needed to adjust your spine.
Gonstead Technique: This full spine approach relies on X-rays and a heat-sensing instrument for a thorough evaluation and documented results.
Food Sensitivity Testing: Using a Kinesiology-based technique Dr Hennessy can specifically test your body's response to hundreds of common foods and chemical deficits and excesses.
Craniosacral Therapy: A gentle method of correcting effects which stress, trauma and illness may have upon your brain or central nervous system.
For patients who may be nervous or not like the idea of having their neck adjusted manually, we're pleased to offer the Activator Method, a technique that uses a handheld tool to gently manipulate your spine into alignment. This is often a great method for children as there is no pain or popping sound that occurs.

Chiropractic Care | (07) 5519 4500