Meet the Team at
Family Health Professionals Helensvale
Get to Know Us
Our caring and passionate team is ready to help you and your family have a wonderful experience at our practice. Here's a little bit more about who you may meet on our staff.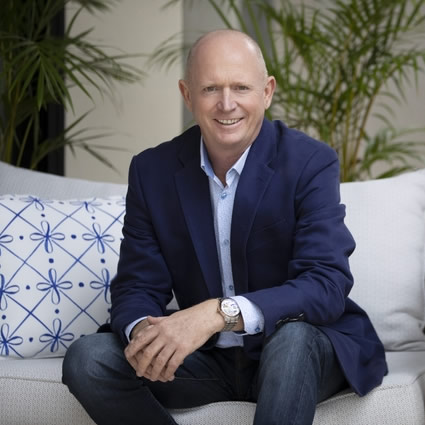 Dr Luke Hennessy
Chiropractor
I feel the greatest reward in doing what I love is found through educating others about the power of the body, helping them to get well and stay that way.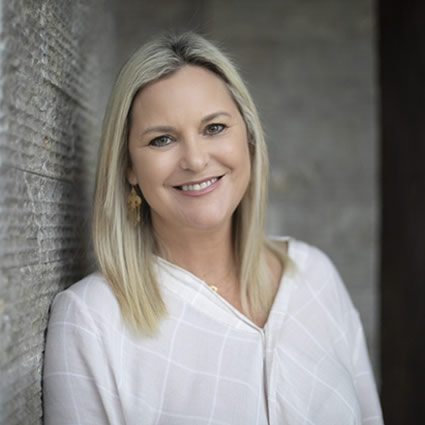 Justine Cropp
Senior Chiropractic Assistant
For many years Justine wanted to work in the natural health sector. She loves talking to people and is always interested in learning about other people's lives. When a position opened at our practice, she was so excited at the thought of being able to follow her passion for healthy living and to be able to talk with people every day. "I get so much satisfaction in coming to work where I get to help people live their best life."
Justine finds it highly fulfilling to be part of our caring and positive team. "We are more like family here." Justine doesn't feel as though she is just "doing a job" because she knows that she's helping make positive changes in our patients' lives.
For Justine, there is something fulfilling about meeting a patient for the first time who is either desperate for answers or desperately wanting to be free from pain and then being witness as they reap the benefits of Dr Luke's wonderful care. "I have seen patients regain their quality of life so many times."
From the minute a patient arrives Justine will greet them, make them feel at home and reassure them that they have come to the right place. "I am sometimes their confidante, sometimes their mum and other times the one with just the right words at the right time. I know I make a difference and there is nothing more rewarding than that."
Outside of work, Justine enjoys spending time with family and friends. She loves to cook healthy meals for her family but also enjoys a nice Saturday lunch and a glass of wine with friends. Justine also loves being a nanny to her grandson and is equally excited about the pending arrival of her new granddaughter!
Justine enjoys keeping fit whether that is doing yoga, walking the dogs, going to the gym or taking a walk on the beach.
Emma Hennessy
Chiropractic Assistant
Emma is another friendly face that you will meet at our reception.  Emma is a long serving team member who is always ready to meet you with her warm and welcoming smile as you walk through our doors.
When Emma is not busy helping patients in our office she is most likely studying her degree at Griffith University, relaxing around the piano or listening to music.
Emma's great loves are her family and friends and lots of hugs from her puppy dogs.  She is a the epitome of healthy living and
Chiropractic Care
as she has received Chiropractic from just a few months of age.  To this day Emma's doctor is Dr Luke (also her dad) and has still never had a need to visit a General Practitioner.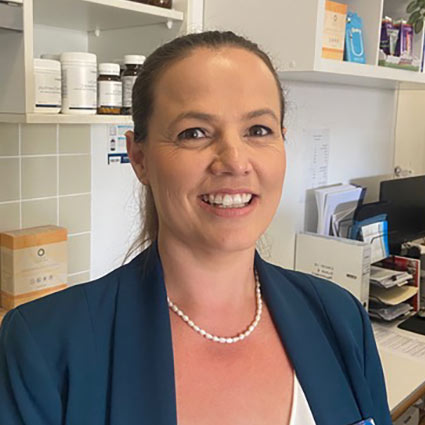 Heinde Moss
Chiropractic Assistant
Heinde has always been the kind of person to seek out a work/life balance and so when the opportunity came to work with our team she jumped at it. Anyone who meets Heinde will know that she has a smile that can literally light up the darkest room.
When asked what Heinde loves most about working in the practice she responded "I love to see the way people's faces change and their smiles light up after they have seen Dr Luke, it's just incredible to see how they carry themselves before and after their adjustment. I love that I can be a part of that interaction and I feel like I am welcoming them to the family."
Heide's own health journey has brought her to see the value in not only her own health but also that of her husband and three children. Being a keen lover of food from all around the world, Heinde is always searching out new recipes and healthy alternatives for her family. "I really love to cook and it means so much to me that I keep my family healthy."
When Heinde is not busy being an integral part of our team and juggling the everyday challenges of being a working mum she and her family frequently go bushwalking and enjoy lots of the outdoors with picnics at either our beautiful parks or beaches.

Meet the Team at Family Health Professionals Helensvale | (07) 5519 4500