Spinal Decompression in Helensvale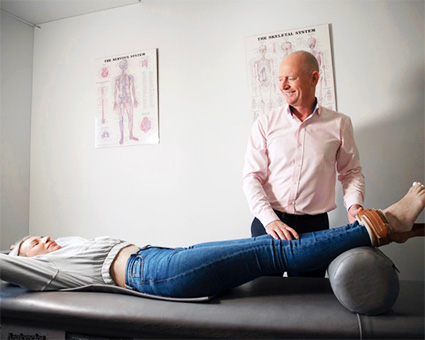 Our spine is designed to carry a heavy load–after all, it supports us for our entire life. However, with life comes stress, trauma and injury. Over time, for some of us, the natural shock absorbers and curves in our spine diminish, limiting proper biomechanics and creating structural problems.
When this happens, the discs in our spine can become damaged as forces don't move through them in a balanced way. More so, our vertebrae begin to function improperly and become jammed.
All of this means damage and ultimately, pain, can occur.
At Family Health Professionals Helensvale, we're proud to offer focused solutions to help combat back pain and disc issues through natural adjustments and other modalities, including spinal traction and decompression.
How Does it Work?
This type of therapy involves laying on a comfortable table and relaxing–sounds great, right?
Next, through specific targeting, we're able to focus on the areas of your spine that aren't moving properly. The table will then begin to move to gently stretch and decompress your spine, offering relief in a controlled mechanical way.
Patients love this therapy so much, we often find they ask for it before they leave!
Frequently Asked Questions
A typical session lasts roughly 10-15 minutes. During that time, you can relax fully on the table while the rollers do the work.
No, we're happy to offer this therapy to any patient who we believe may benefit after an adjustment.
How long does it take to see results?
As each patient is unique, results and time frames can vary. We like to see improvement within 2-3 weeks, with continuous work occurring over the next few months as the body heals.
Learn More Today
Wondering if spinal decompression or traction therapy is right for you? We'd love to speak with you about it and get a better idea of your goals. Contact our team today to learn more or book a visit–we look forward to welcoming you in to the practice.

Spinal Decompression Helensvale, Gold Coast, Pacific Pines, Maudsland, Oxenford QLD | (07) 5519 4500