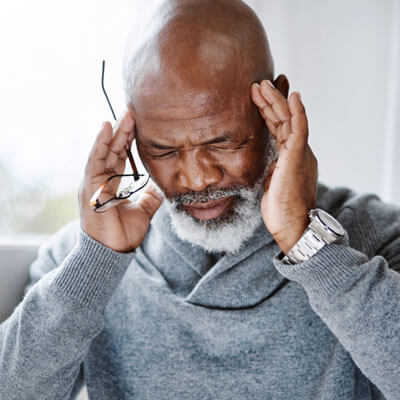 Did you know that chiropractic care may help relieve chronic headaches? Most headache sufferers have misalignments in their upper cervical spine at the base of the skull. This structural imbalance puts pressure on the nerves, irritating the body and causing pain. Most times, discomfort then becomes a cycle, as inflammation in the sutures (joints) of the skull triggers a fresh wave of pain.
Careful Testing and Comprehensive Techniques
At Family Health Professionals Helensvale, we'll perform a comprehensive mechanical analysis and imaging if necessary to verify whether a structural issue is causing your headaches. We're always careful with your health. It's important to first rule out any more serious health problems, like abnormalities in the brain.
Once we've identified misalignments, Dr Hennessy (Chiropractor) will give adjustments to resolve the core problem. For most patients, we'll also perform Craniosacral Therapy and cranial massage to relieve inflammation around the joints of the skull. By caring for both the spine and the skull, we speed up healing and stop the cycle of pain in its tracks.
Helping You Develop a Pain-Free Lifestyle
Retraining your body to proper posture is a process that takes time and commitment. At your report of findings appointment, following on from your initial consultation, we'll make you a customised plan of care that specifies how many appointments we think you'll need. If we're not seeing the progress we expect, we'll change our approach along the way to find which techniques work best for you.
In addition to providing adjustments and therapies in the clinic, we'll also coach you on key lifestyle changes that may be necessary to overcome pain. After examining your lifestyle and pattern of pain, we may also coach you through key diet, exercise, and relaxation techniques that will help you put pain behind you.
Pain Doesn't Have to Define Your Life
It never gets old to watch patients who have put up with headaches for years discover a healthier, happier way of living. Reach out to our office today to learn more about our unique approach to headache relief.
If you are a new patient to the practice and wondering how chiropractic can help, Dr Hennessy offers a FREE no-obligation initial consult. Call (07) 5519 4500 to book. We offer safe, convenient and immediate help.