Some say health is one of the most important parts of life. At Family Health Professionals Helensvale, we certainly believe it. Think of it this way… If you were given one car when you got your license and you had to rely on it for the rest of your life, you'd take proper care of it, wouldn't you? That means using the best fuel available, never skipping a recommended service and making sure your tyres were always perfectly inflated. Yet when it comes to our health, most look for the cheapest and easiest fix. Considering chiropractic care is a big step in doing something good for your body, and we'd like to help you make the best possible decision for your needs.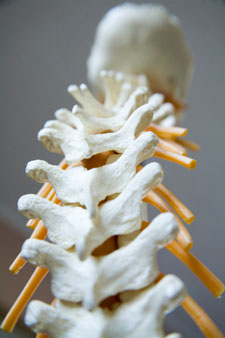 Here are a few things to consider when choosing a new chiropractor.
1. Choose a chiropractor that's thorough. Someone with years of experience who has the knowledge necessary to assist with a variety of conditions is ideal.
2. Choose a chiropractor that takes X-rays, you may not need them, but if you do the facility is there, onsite, meaning no delays in treatment. This ensures they've got your best interest at heart as they're willing to pinpoint the exact cause of your concern without simply guessing.
3. Choose a chiropractor who makes you a part of your care plan. A chiropractor should invest in you and educate you on what you can do at home to better your results for long term success.
4. Choose a chiropractor you're comfortable speaking with. A doctor should always listen to your concerns and encourage you to express them. If you prefer privacy, opting for a practice with enclosed adjustment rooms is an excellent idea.
Have other questions about chiropractic? We'd love to answer them. Give us a call to schedule an appointment today on 07 5519 4500.