Your Trusted Helensvale Chiropractor
Restore Your Well-being & Feel Great Again At Family Health Professionals Helensvale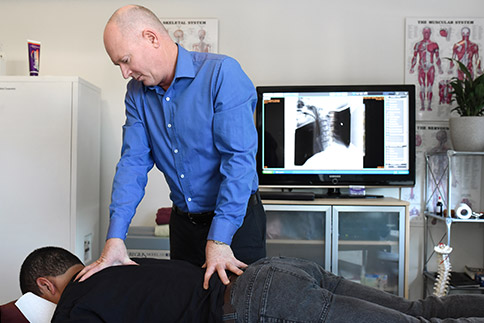 Family Health Professionals is a chiropractic provider unlike any other! Our chiropractor, Dr. Luke Hennessy, believes in the importance of taking a well-rounded approach to your health in order to uncover the true reason behind your pain or imbalance.
The chiropractic treatments offered at Family Health Professionals Helensvale aim to get you moving with ease and enjoying life again! Don't be fooled by cheap alternatives! You deserves the best treatments available and when it comes to chiropractic care, Dr. Hennessy will provide the best treatment for you!
Free Initial Consultation
Get Your Health & Vitality Back
Contact us on (07) 5519 4500 today!
Honest, Professional Health Care With No Locked In Treatment Plans
At Family Health Professionals Helensvale our chiropractor will not accept patients if he does not believe he can genuinely help in both a time and cost efficient manner. We won't lock you in to contracts or escalate your problems and charge you more than we need to.
During your free consultation we will screen your problem areas and give you an honest opinion as to whether or not Chiropractic Care is going to benefit you. We don't believe in pressuring our patients when it comes to treatments- our aim is to help you recover from your ailments, thus we will provide you with a range of treatment options and allow you to make the best choice for you.
Our chiropractic treatment techniques are gentle and suitable for young, old and in between. Your long-term health and that of your family, will benefit from our chiropractic care for years to come.
Don't stay in pain. Discover how natural chiropractic care can help you revitalise your life!
Call (07) 5519 4500 or book an appointment online now!

Quality Chiropractic Care For All Ages
We pride ourselves on honesty and integrity and as longstanding members of the Gold Coast community we aim to serve our community by delivering quality chiropractic care. Dr Hennessy has over 25 years experience and uses this extensive knowledge when assessing each and every patient.
All patient examinations are comprehensive and incorporate chiropractic, orthopaedic and neurological tests, which provides us with a complete understanding of your health. By carrying out a thorough assessment of your health, Dr Hennessy is able to formulate the best chiropractic treatment for you!
Take care of your most important asset – Your Health! Choose quality and experience for the best results. Your health can't afford anything else!
Free Initial Consultation
Restore Your Health & Well-being
Contact us on (07) 5519 4500 today!
The Family Health Professionals Difference
Private Consultation Rooms
Onsite X-ray Facilities
No Lock In Contracts
No Time Wasting
No Referrals Required
HICAPS processed on site
Don't delay feeling great and moving with ease.
Don't continue suffering pain and immobility.
Invest in your long term health today, book a FREE CONSULTATION with Dr Hennessy. Your health will thank you!
Call 07 5591 7700 or book an appointment online now!

Family Chiropractors in Helensvale